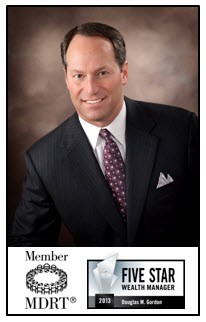 Welcome and thank you for visiting!

My mission is to help individuals and small businesses develop financial objectives, and achieve those objectives through various financial products and investment services that are designed to meet their present and future needs.

My goal is to help you make informed decisions about issues that affect your financial well being so you can achieve financial freedom.

I hope you find this site informative and useful. Feel free to contact me if you would like more information about a particular product or service.

I look forward to hearing from you.
 

The FIVE STAR Award is granted by Five Star Professional, an independent 3rd party marketing firm. This award is not indicative of future performance or success and stems from nominations by industry professionals in a given market area and based upon objective criteria including favorable regulatory and complaint history, reviews conducted by the firm, retention rates, and client assets administered.
Seven classic quotes about investing from successful investors, economists, and other insightful thinkers.

In addition to setting aside pre-tax income to pay current and future medical expenses, an HSA could play an important role in your long-term retirement strategy.

Small-business owners should watch for trade policy changes that could impact their products, supply chains, or competitors.

Businesses and governments are exploring blockchain applications as they seek to improve transparency, increase productivity, and reduce costs.
Estimate the annual required distribution from your traditional IRA or former employer's retirement plan after you turn age 70½.

This calculator can help you determine whether you should consider converting to a Roth IRA.

Compare the potential future value of tax-deferred investments to that of taxable investments.

Use this calculator to estimate the federal estate taxes that could be due on your estate after you die.